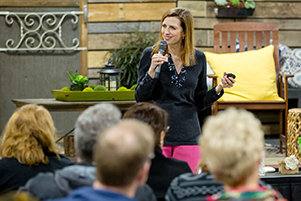 Inspirations Stage
The Inspirations Stage plays hosts to a number of insightful, passionate and creative speakers to help you improve you home / lifestyle! Thank you to our Stage decorators EClan Design and ReFresh Home Design.
Scheduled to appear…
Laurie Smith – Superstar Designer featured on TLC's Trading Spaces, The Today Show and The View!
Design Panel – EClan Design Master Artist/Designer Will Rhodarmer, ReFresh Home Design Owner/Designer Kara Blalock, and Becky Grinwald, Owner/Designer, Becky Rose Design.
Bohnne Jones – President, Owner and Lead Interior Designer of Decorating Den Interiors!
Carol Bass – Owner of The Practical Decorator
Kimberly Greenwell – Producer and host of "My Southern Home with Kimberly Greenwell"
Scarlet Paolicchi – Founder of FamilyFocusBlog.com and author of Sharing Stories, Making Memories: A Journal for Grandparents and Grandchildren!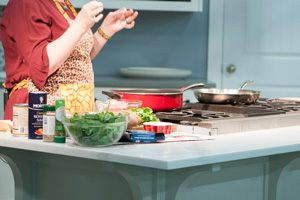 Cooking Stage
Let's Get Cooking! The Cooking Stage welcomes nationally recognized celebrity chefs and local expert chefs to the stage to teach you how to make some of their signature dishes!
Scheduled to appear…
Yachecia Holston – MasterChef Season 8 – Top 5 Finalist
Trace Barnett – The Food Network Star – Finalist
Susan Williams – Food Blogger
C.C. Fridlin – Chef & Author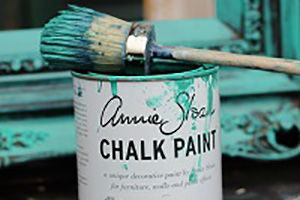 Chalk Couture
What is Chalk Couture?
Chalk Couture is a collection of products that you use to create professional-looking chalkboards and so much more! You can make stunningly beautiful home decor and apparel items without any artistic skills at all. Thank you to our partner, Kristin Smith (Chalk Couture Independent Designer)!

Make & Take Crafts!
Get creative and have fun! Join Chalk Couture to create your own home decor piece in fun, DIY tutorials. Class seats will be available on a first come, first serve basis throughout the weekend with the schedule released as the show draws closer. This is a complimentary activity.

Friday – 2:00pm, 4:30pm
Saturday – 10:30am, 1:30pm, 5:00pm
Sunday – 11:30am, 2:30pm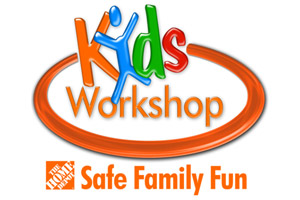 Kid's Workshops, hosted by The Home Depot
Your children are the heart of your home and they are always welcome at the Nashville Home Show! This year you'll find crafts for children, hosted by The Home Depot, from Noon – 2pm on Friday and 10am – 2pm Saturday and Sunday.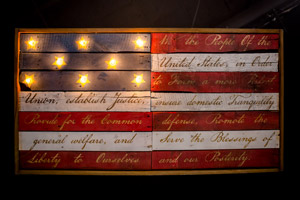 Made in America Marketplace
Amongst our hundreds of exhibitors, we've carved out a couple speciality sections for showgoers to shop. For instance, the recently created Made In America Marketplace at the Nashville Home Show offers a chance to shop for unique gifts including… Candles, Ceramics, Home Decor, Woodworking, Leather Goods, Jewelry & Accessories, Garden Supplies, Patio Decor, Specialty Gifts and Uniquely Handmade Items! In short, hundreds of items are available to see and purchase. Read more...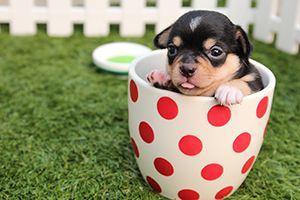 PET PLAZA CORNER
Our newest specialty shopping area of the show, the Pet Plaza Corner will feature great shopping for gifts to please your furry friends! We have toys, accessories, food, leashes, collars, services & more! In other words, everything you could want!
Meet adoptable pets in the Pup Lounge section on Saturday, Sept 7th and Sunday, Sept 8th. Thank you to our participating organizations EAST C.A.N., Music City Animal Rescue, Critter Calvary and New Leash On Life.
*Features and show details are subject to change.